Project Information: (updated April 2023)
Project Website/Contact Information

Project Map: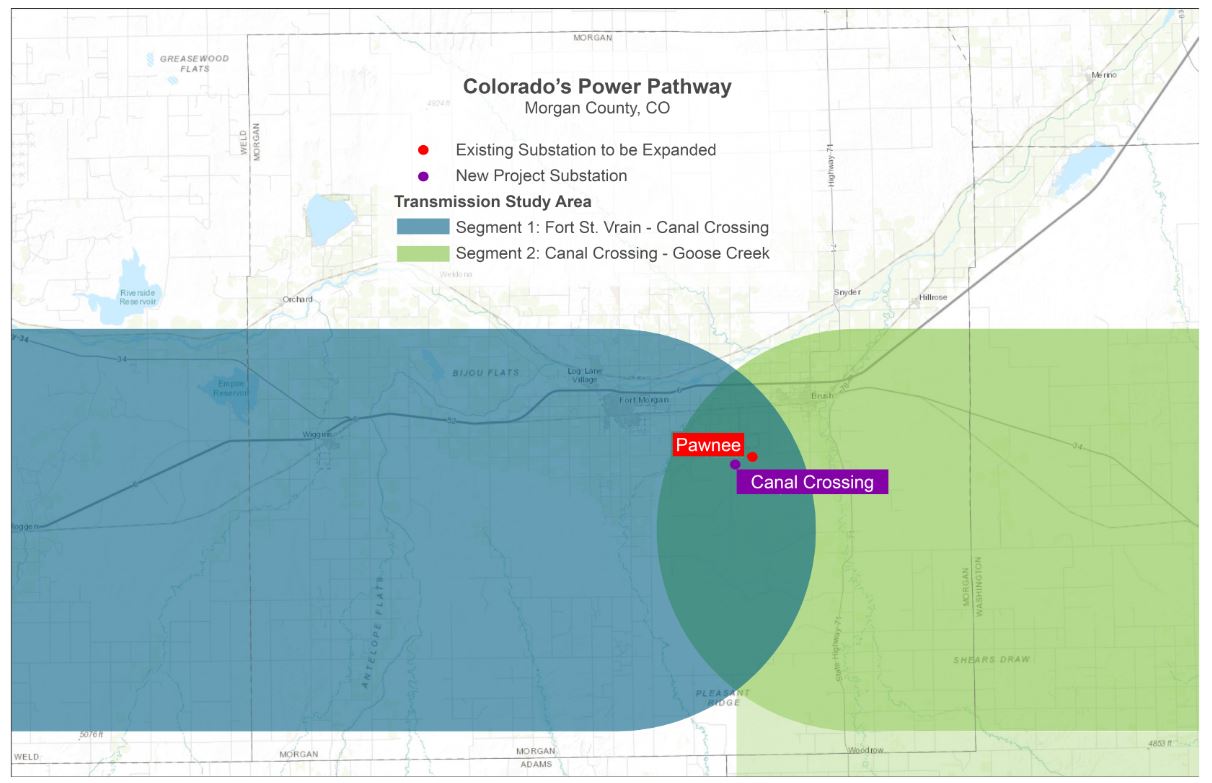 Project Website: www.coloradospowerpathway.com.
Project Description:
Colorado's Power Pathway is a $1.7 billion investment proposed by Xcel Energy that will boost the economy, increase the reliability of the electric grid and help ensure availability of power during severe weather. While routes for the transmission lines have yet to be determined, it is estimated the system will span more than a dozen counties, including Morgan County.
About 650 miles of new double-circuit transmission lines
First segments in-service by 2025, with other segments complete in 2026 and 2027
Includes four new and four expanded substations
Project Information Sheet: View the project information sheet in English and in Spanish.
Items of Interest:
Project Documents: