Robert "Bob" Sagel is the elected Treasurer of Morgan County. Pursuant to Colorado law, he also serves as the Public Trustee.
As County Treasurer, Bob is responsible for the collection and distribution of property taxes and the investment and reconciliation of all county funds.
As Public Trustee, Bob is responsible for executing Releases of Deeds of Trust and handling Foreclosures.
Bob and his staff are dedicated to providing efficient and courteous service to the taxpayers of Morgan County. We hope you find the information on this web site helpful.
If you have questions or suggestions, please contact our office.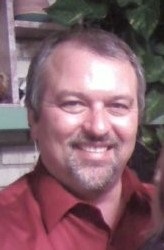 Robert A. Sagel
231 Ensign St., P.O. Box 593
Fort Morgan, CO 80701
970-542-3518
email

Office Hours
Monday through Friday
8:00 a.m. - 4:00 p.m.